Kids Ministry at Mountain Park First Baptist Church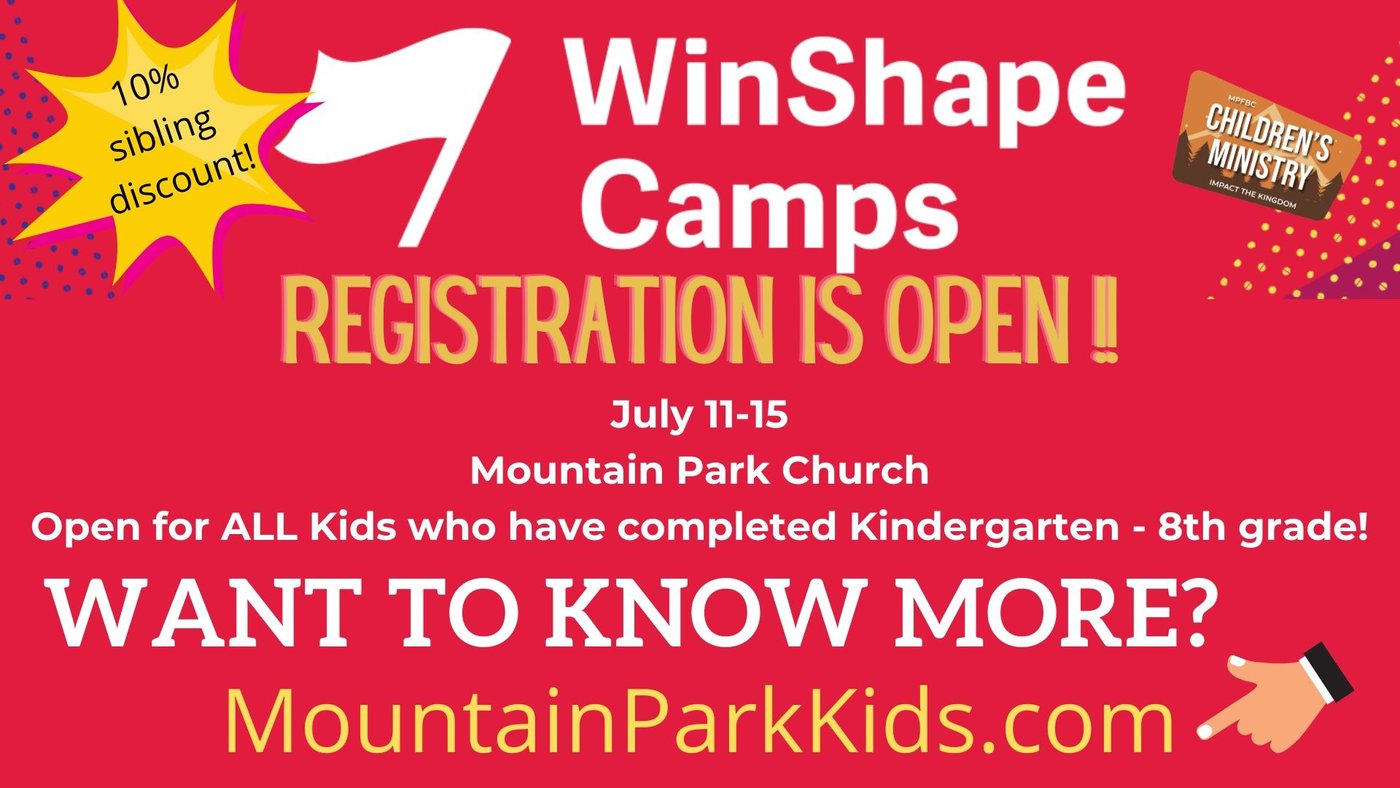 Want to know more about WinShape Day Camp that we will be hosting right here at Mountain Park Church July 11-15?! It's open to ALL Kids who have completed K-8th grade! Click HERE to find out more!!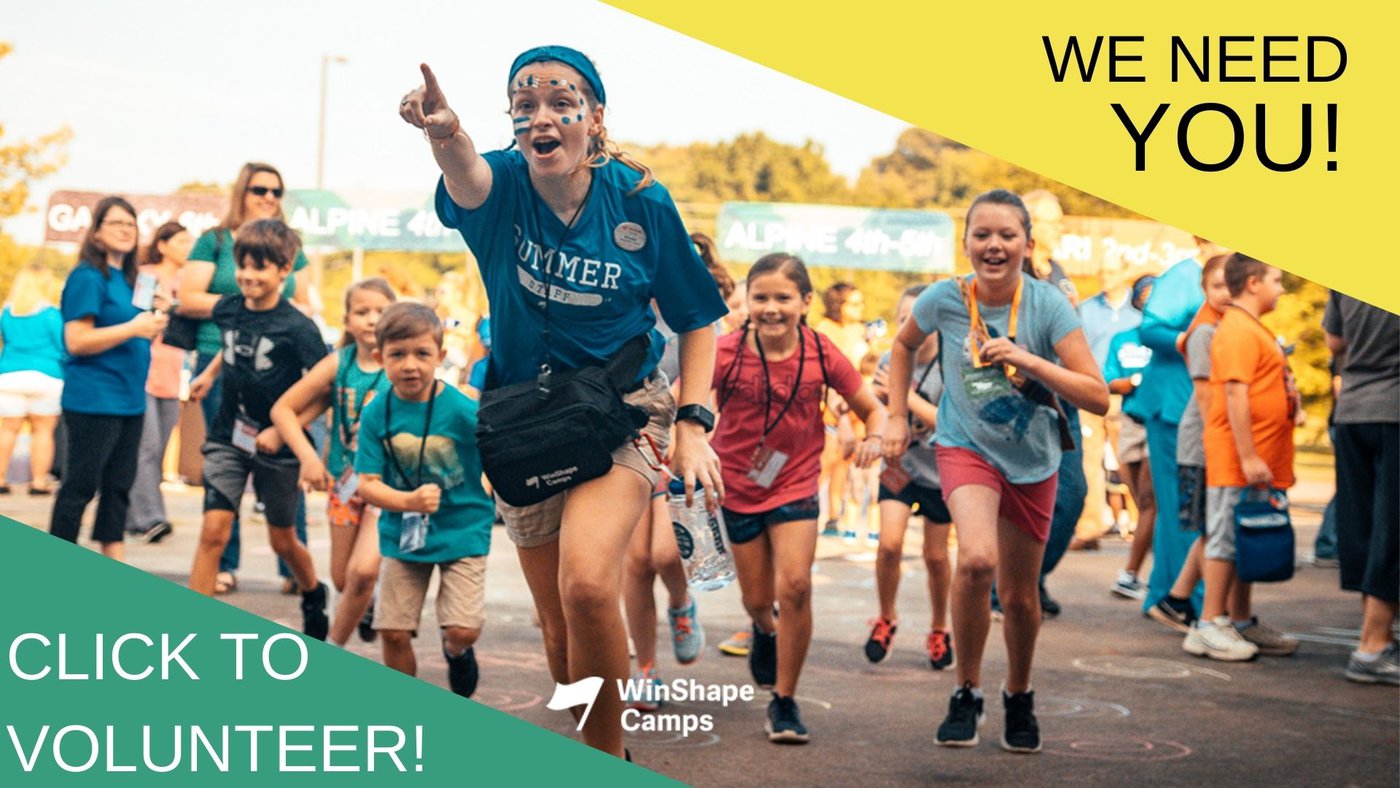 Thank you for being willing to volunteer to make our WinShape week so successful! Please choose our location "Stone Mountain, GA" when choosing where to volunteer. https://camps.winshape.org/volunteer/
**Be sure to keep Sunday, July 10 at 12:30 clear so you can attend the volunteer training provided by WinShape Camp and lunch provided by Mountain Park Church. We'll meet in our Fellowship Hall.
**And, thank you ahead of time for completing the Ministry Grid online training that will be emailed to you upon completion.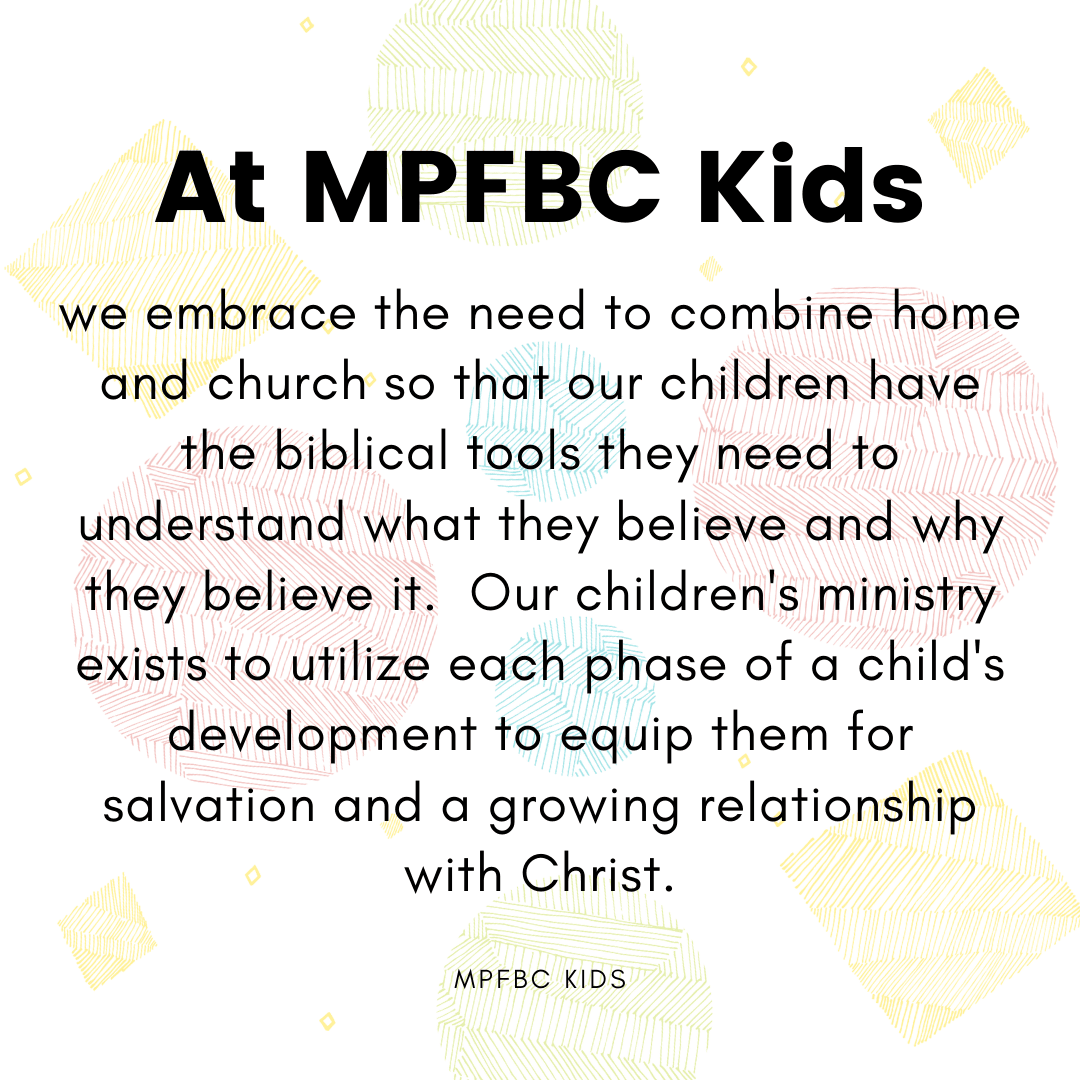 Follow us on Facebook! @mpfbckids
Sign up HERE to to stay in the know with what's happening in our MPFBC Kids Ministry.