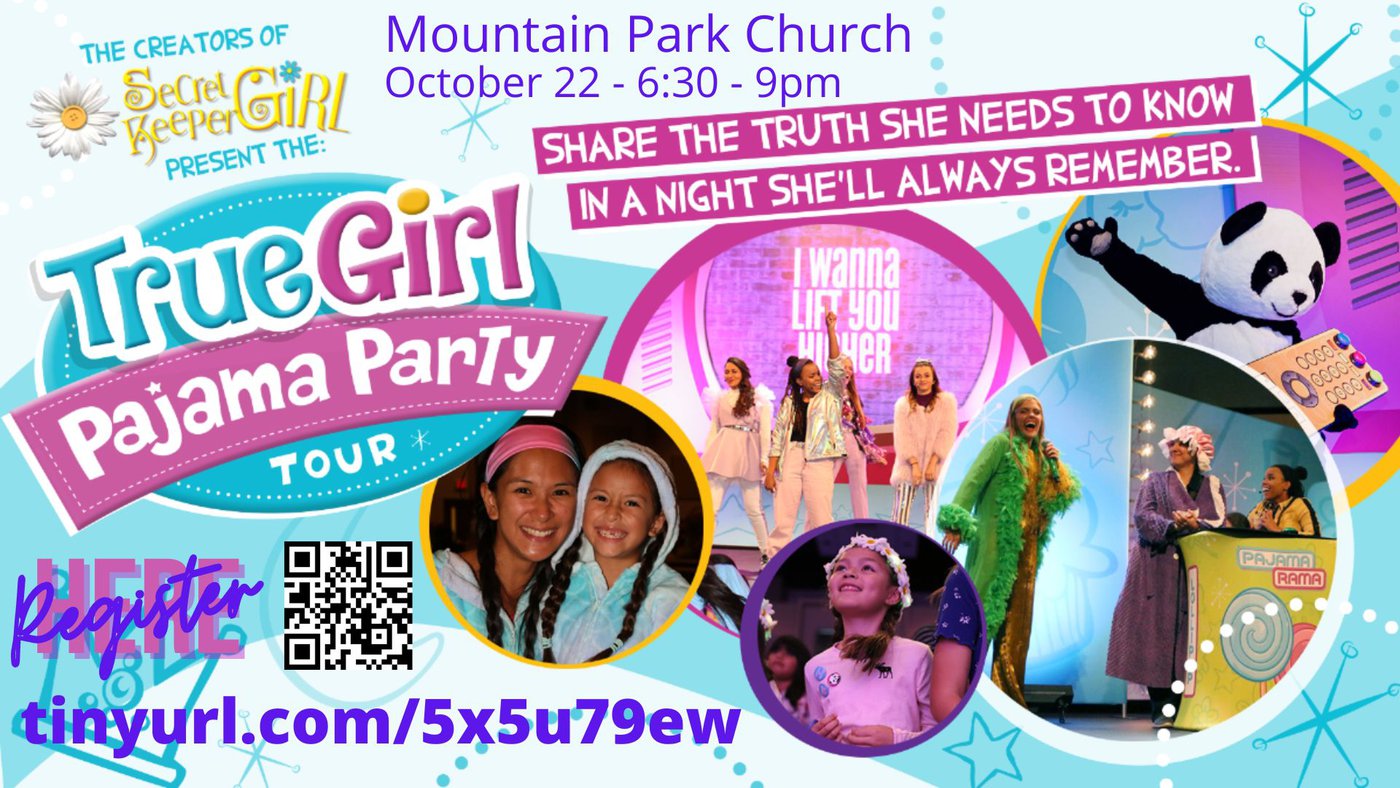 We have the honor of hosting the True Girl Pajama Party on Saturday, October 22 from 6:30 - 9:00. This is going to be an amazing evening for ladies and the young women in their lives!
If you're wondering what True Girl is, here's a brief description: For 2 hours, moms and their 7-12-year-old daughters will have uninterrupted bonding time growing closer to each other and closer to Jesus. They'll experience deep connection with their daughter(s) through practical bible teaching, live worship, hilarious games, fashion shows, and more. The event is built with both you and your girl in mind, so we promise you'll both leave feeling like it was just for you!
It will take many people though to make this event happen throughout the day of Saturday, October 22! Let us know where you can help!
IF YOU WANT TO REGISTER TO ATTEND THIS SPECIAL EVENT, CLICK HERE:
BUT, IF YOU'RE HERE TO HELP - THANK YOU!!! SIGN UP BELOW TO HELP BEHIND THE SCENES TO MAKE THIS EVENT FANTASTIC:
(If more than one person from a family is signing up to help, please fill this out for EACH family member.)
Thank you for signing up! I will be in touch shortly to give you more information! I appreciate you reaching out to our community in such an awesome way! In the meantime, if you have questions, feel free to reach out!
Jenny Phillips- jphillips@mpfbc.net
770-842-5099