Hey everyone! We have so many amazing things coming this year! This may be a long list, but it's not even everything! Check back often and be sure to watch your inbox for our weekly emails with information. To get signed up to be in the know, contact Jenny Phillips (jphillips@mpfbc.net) to be added to our email and/or text list so you can stay up to date on all the latest happenings!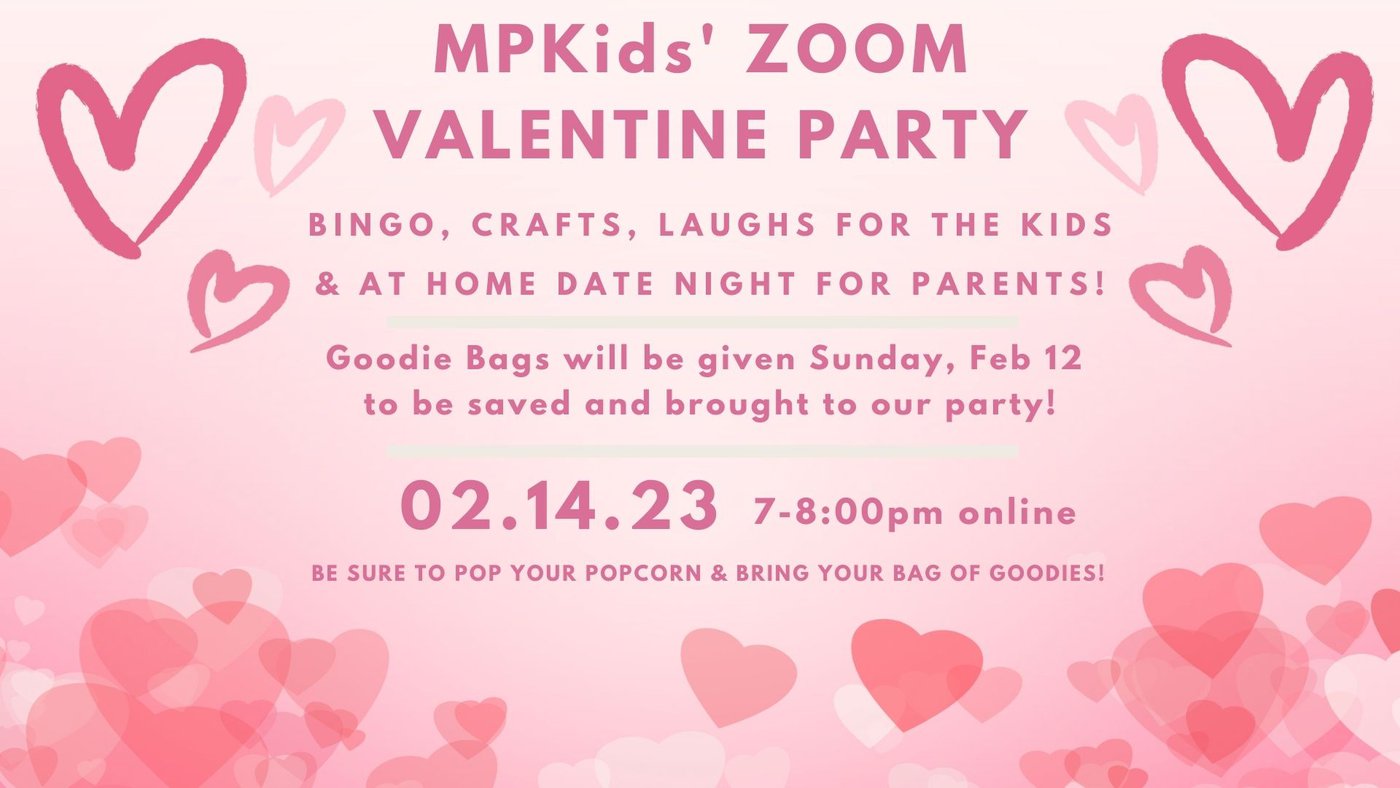 Parents, how about an hour on Valentine's Day to spend however you would like? Enjoy dinner together, sit and talk, watch a show without interruption - you pick! Your child(ren) can join me for a Zoom Valentine Party on Valentine's evening from 7-8 pm. They'll be given activity bags to bring with them and we'll enjoy a good time of Bingo, crafts, and laughs! Can't wait! No registration required. Zoom code will be sent in bags and via text on the 14th.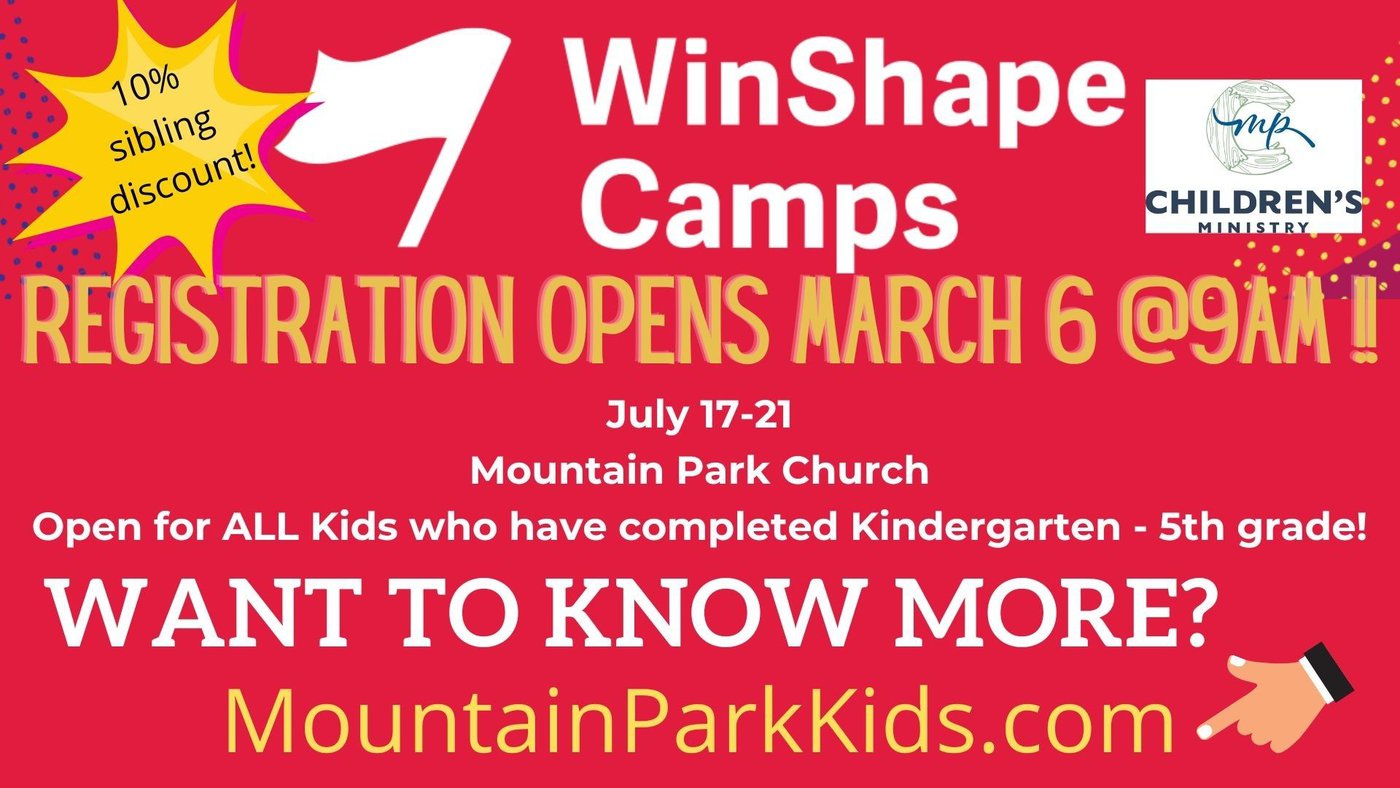 We will be hosting WinShape Day Camp again this summer! So, mark your calendar for July 17-21 and for registration to open on March 6 at 9am! Early registrants will receive great discounts! Watch for more information! Registration at www.MountainParkKids.com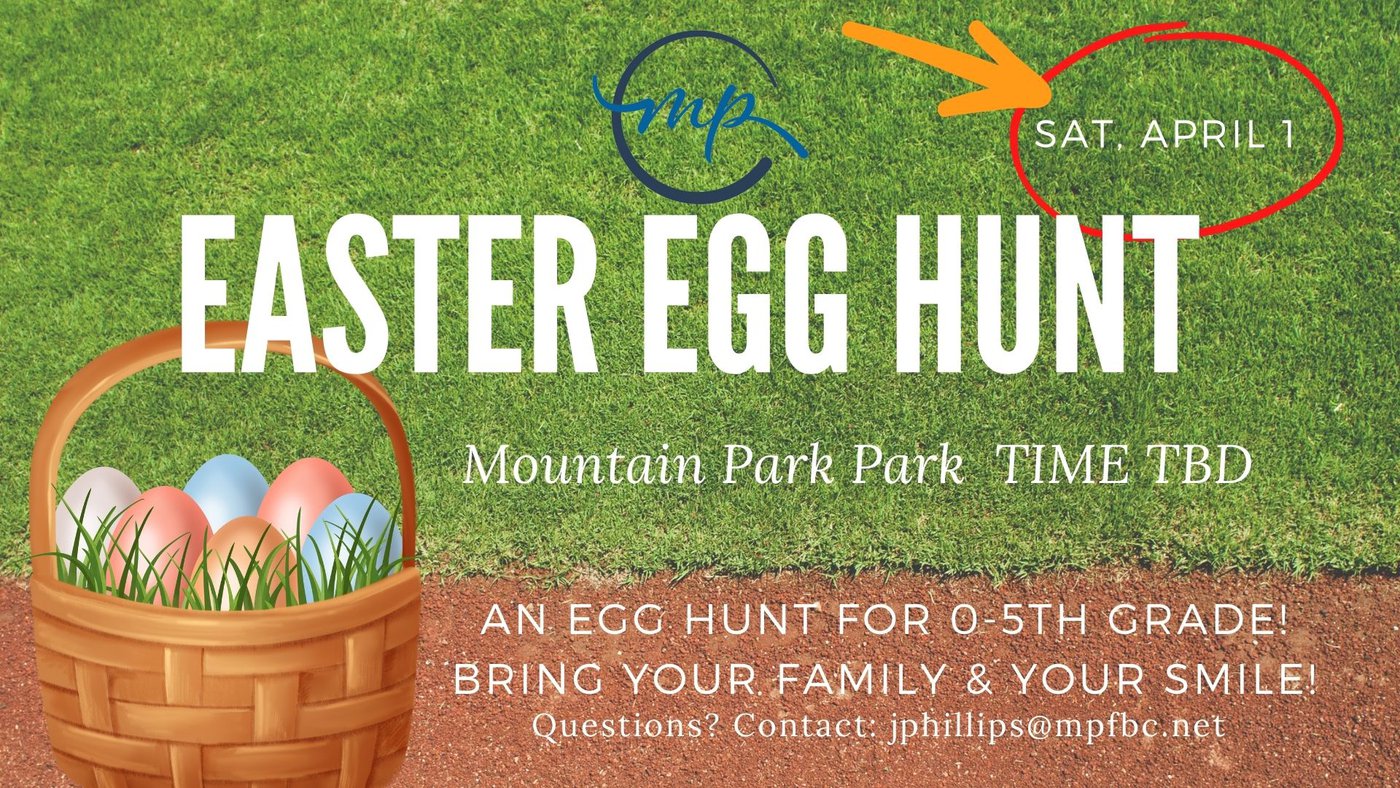 We'll be headed to Mountain Park Park on Saturday, April 1 for an Egg Hunt. Details coming soon!
Easter is such a special day to pause and celebrate the joy of Christ's Resurrection. We want your family to enjoy every bit of that together! We will enjoy family worship at 10am followed by Easter stations and a donut fellowship to enjoy as a family.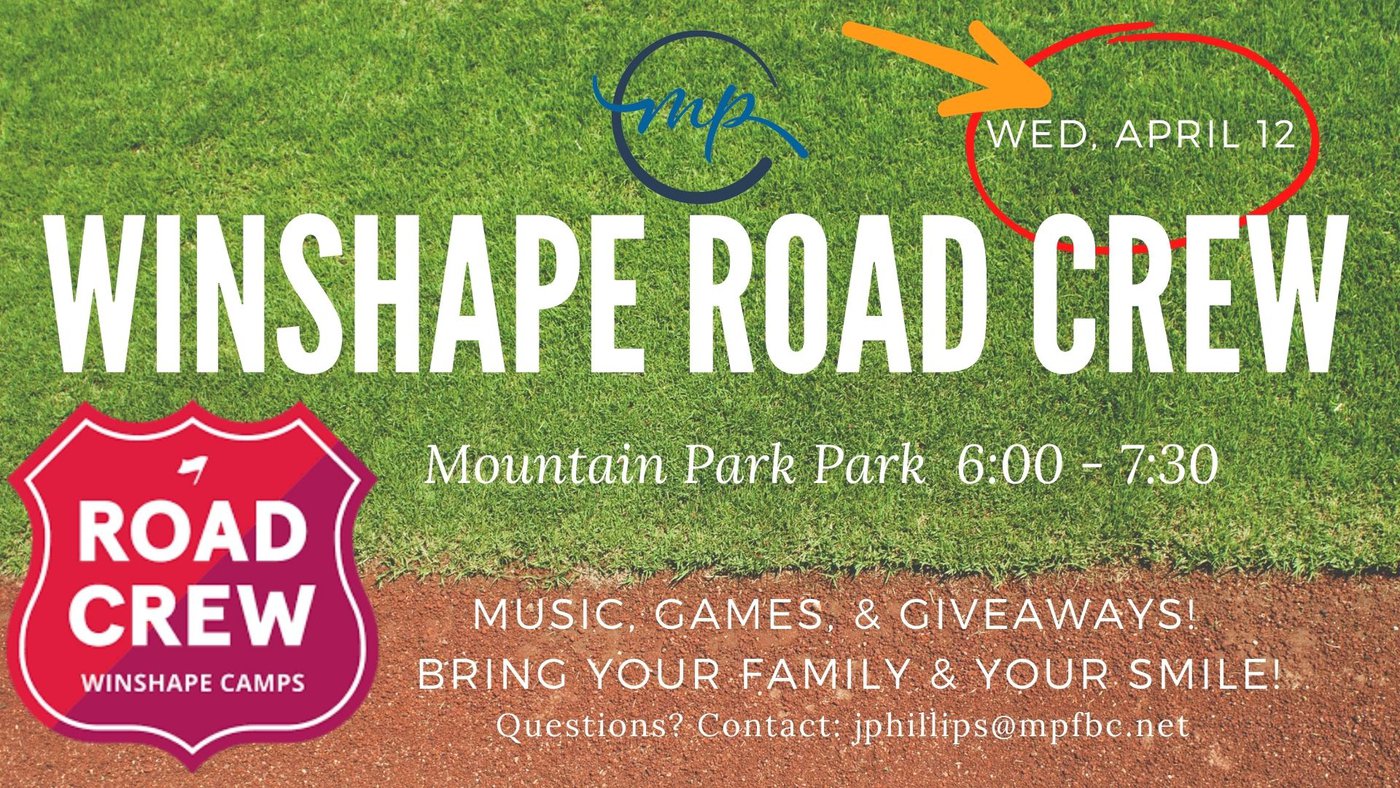 The WinShape Road Crew will be coming to our community at Mountain Park Park on Wednesday, April 12. Come join us and help us invite our community to be a part of WinShape Day Camp in July and a part of our church community!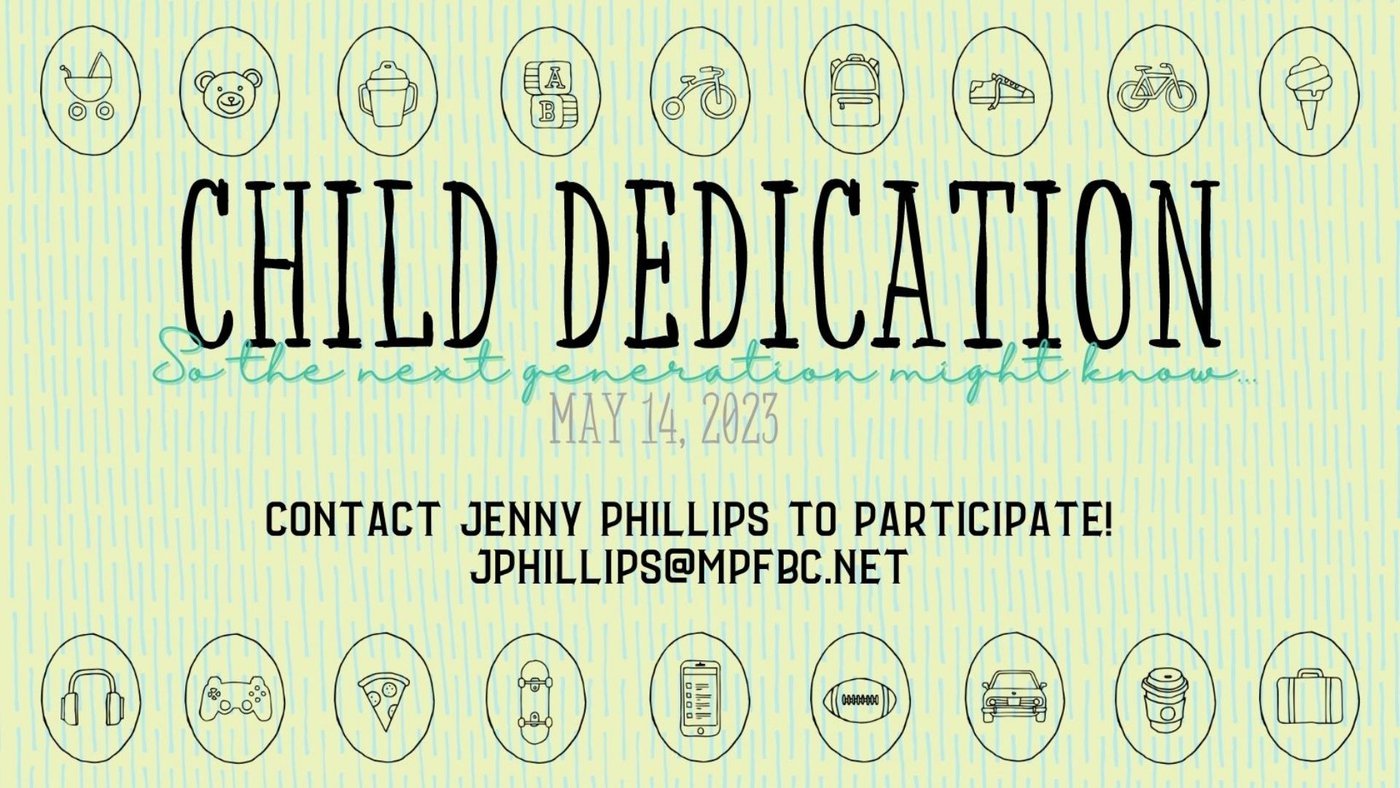 On Mother's Day, May 14, parents are invited to participate in Child Dedication. Our Child Dedication is a special time for parents and our church to begin a partnership that will lay the foundation of a child's journey to faith in Christ. We want every child (and their parents) to know he or she is loved by God and by their church family. To be a part of this special time, please contact Jenny Phillips (jphillips@mpfbc.net)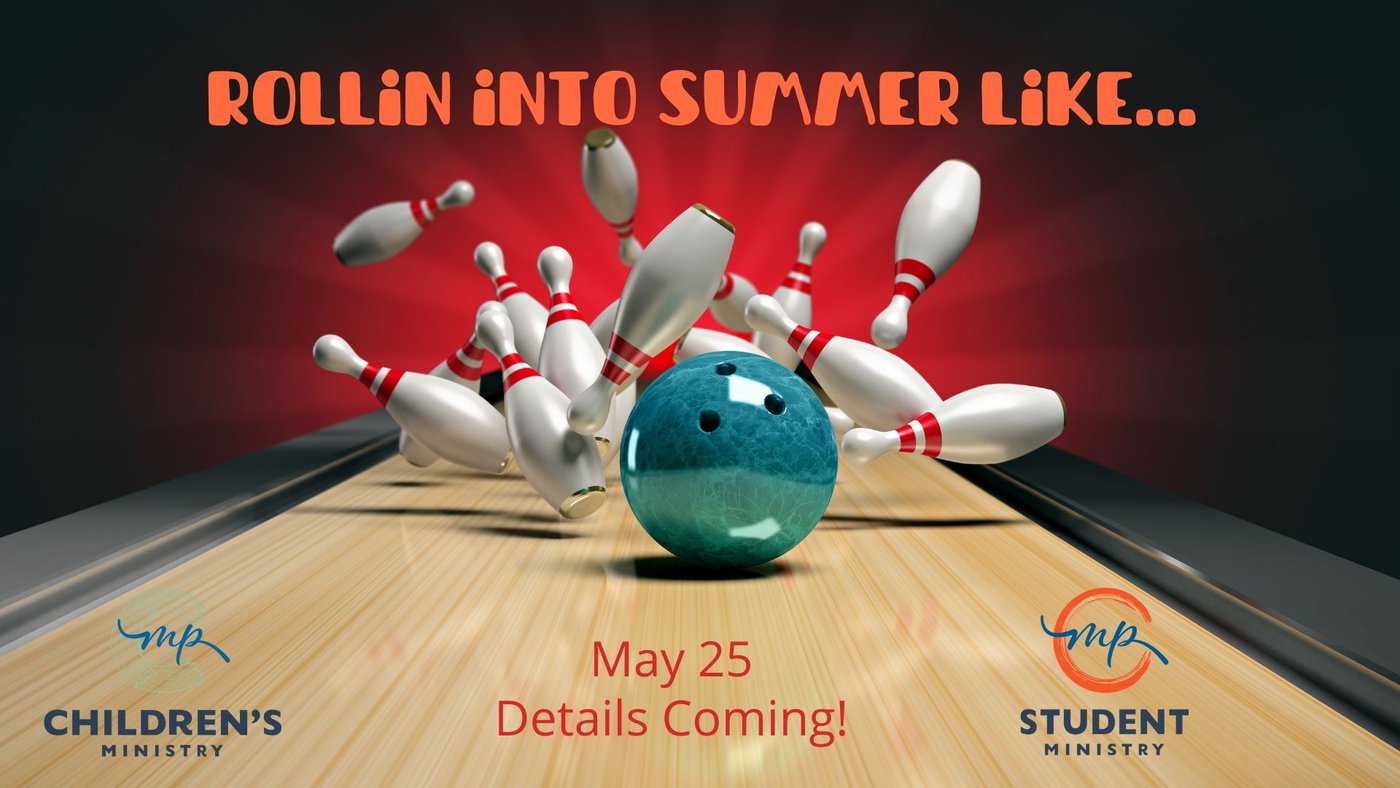 We're gonna be rollin' into summer together with the youth on Thursday, May 25. More details coming soon!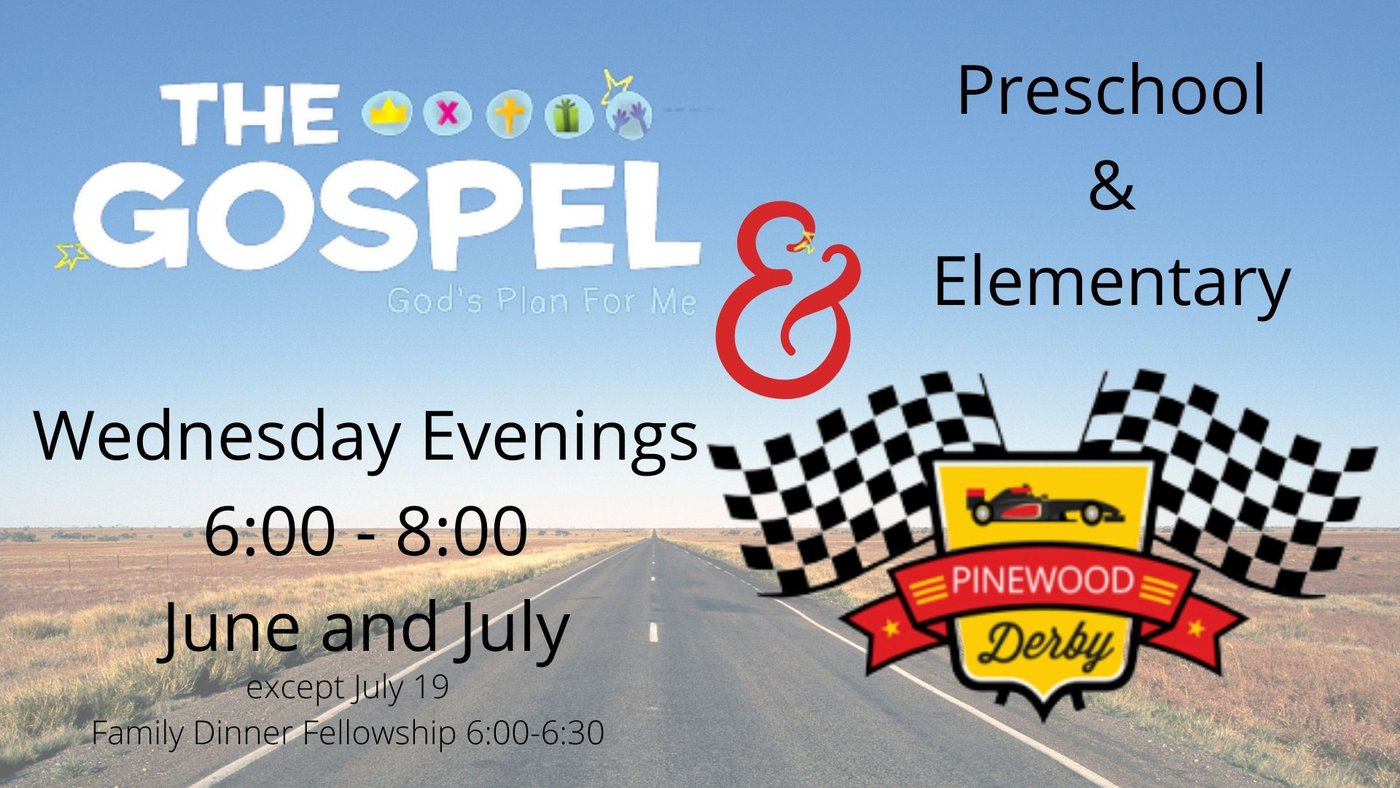 We're bringing back a Crowd Favorite! Summer Wednesday Nights were made for a cool evening at church! Our preschool and elementary kids are invited to join us for Bible Study and Pinewood Derby Cars! We'll be going through The Gospel: God's Plan for Me and each child will be able to create his or her own Pinewood Derby Car to be raced on our final Family Derby Night! For More Information: Jenny Phillips (jphillips@mpfbc.net)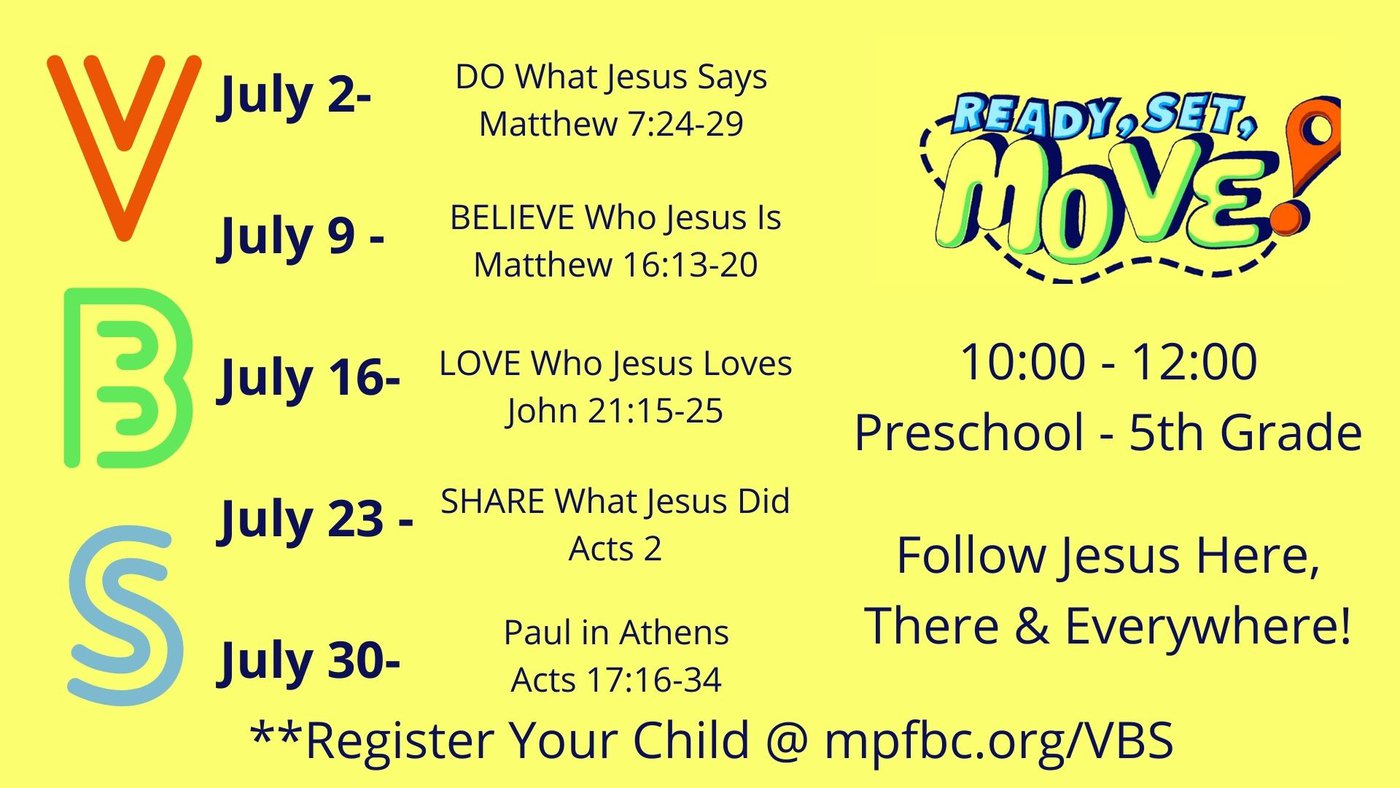 Another Crowd Favorite - we're gonna get READY, SET, and MOVE for VBS! Preschool and Elementary friends are invited to join us on Sunday mornings from 10-12. Parents, no worries - we have something for you too - Worship at 10 and Groups at 11! Fun for the whole family! Find out more and register your child with Jenny Phillips (jphillips@mpfbc.net)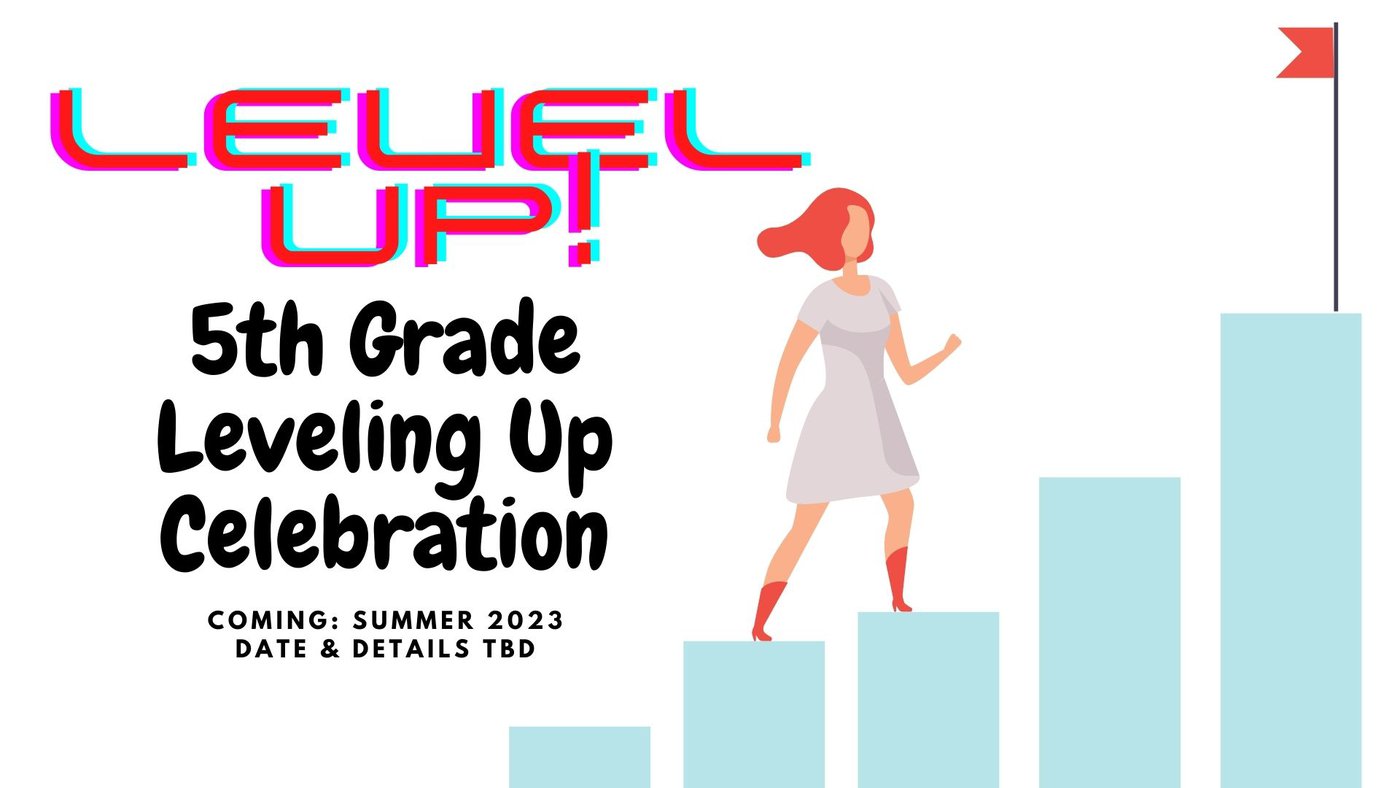 Our current 5th graders will be LEVELING UP to the Students this summer. We've got an amazing event planned for you! Watch for details soon!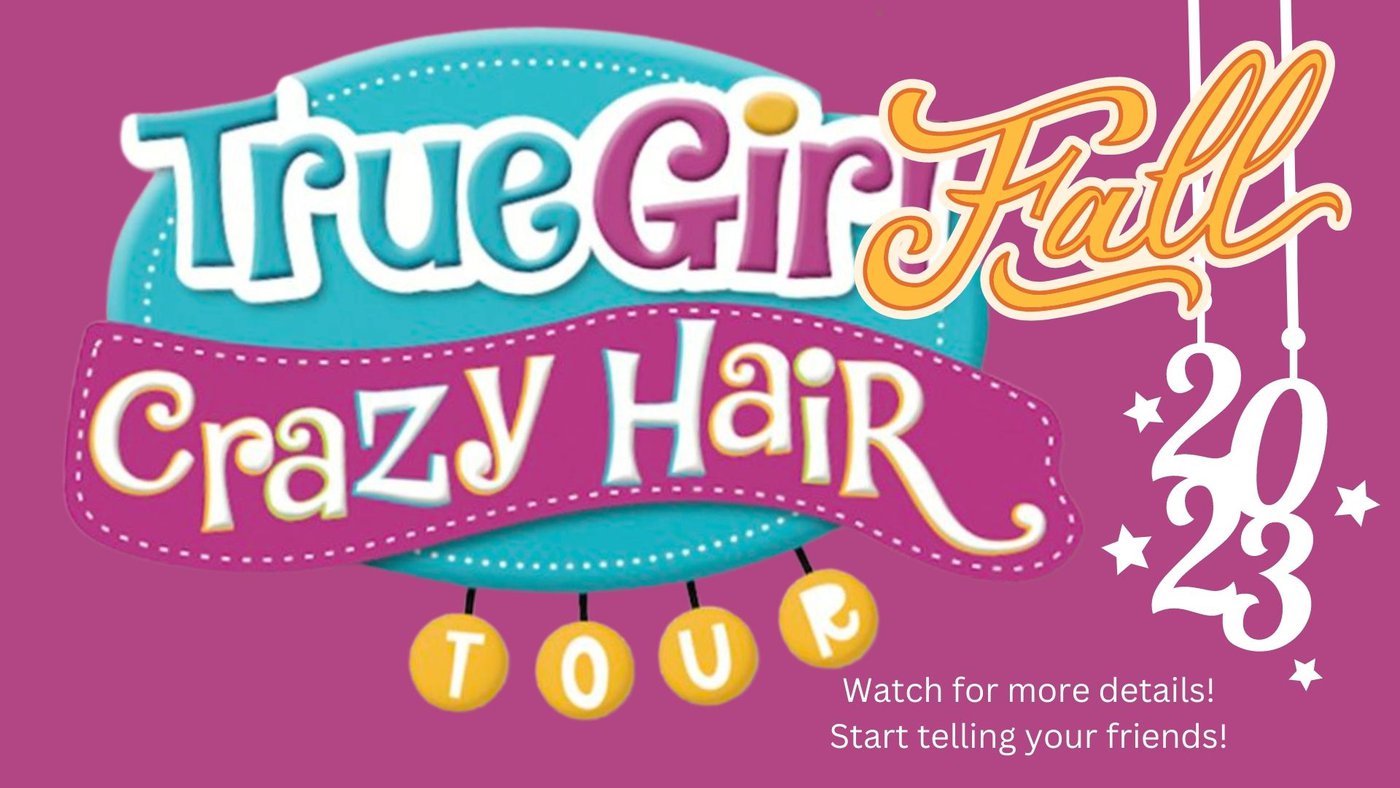 True Girl will be returning this fall with a BRAND NEW SHOW!! The CRAZY HAIR TOUR will be coming to Mountain Park Church this fall! In a world of chaos and crazy, it's safe to say that a girl who wants to follow Jesus is going to stand out! Bring your tween and preteen girls for a night that will help them see why it's okay to stand out because Jesus is worth it and He loves them so very much! Details coming soon!