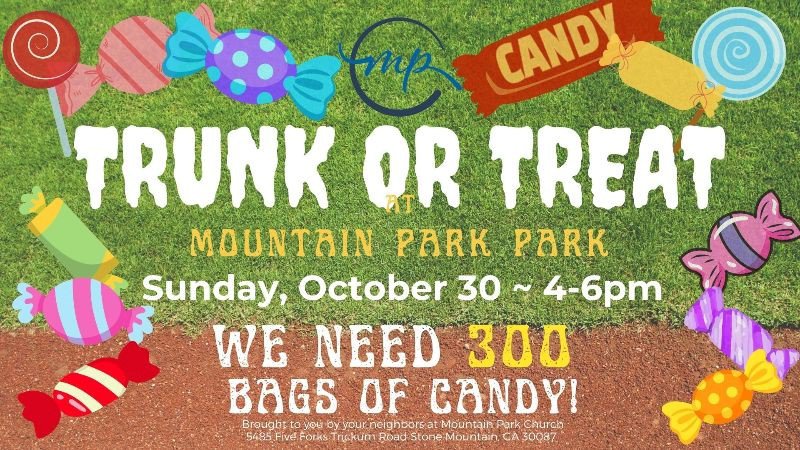 Can you help us make this year's Trunk or Treat a smashing success?!
We need 300 GIANT bags of candy to pass out to our community!
AND
We need our own church families to decorate a trunk at Mountain Park Park!
Please drop off your bags of individually wrapped candy in the church lobby or office anytime before Sunday, October 30. If you'd like to sign up to decorate a car, PLEASE let us know here:
Our Church will be collecting shoeboxes for Operation Christmas Child! Our preteens (4th & 5th Graders!) and youth have the opportunity to gather together on November 6 and assemble 100 shoeboxes!! (More details coming - right now we need shoebox items!) Will you help them by donating needed supplies for them to make the boxes? See what we need and sign up to purchase these items and drop them off at the church office or lobby! Here!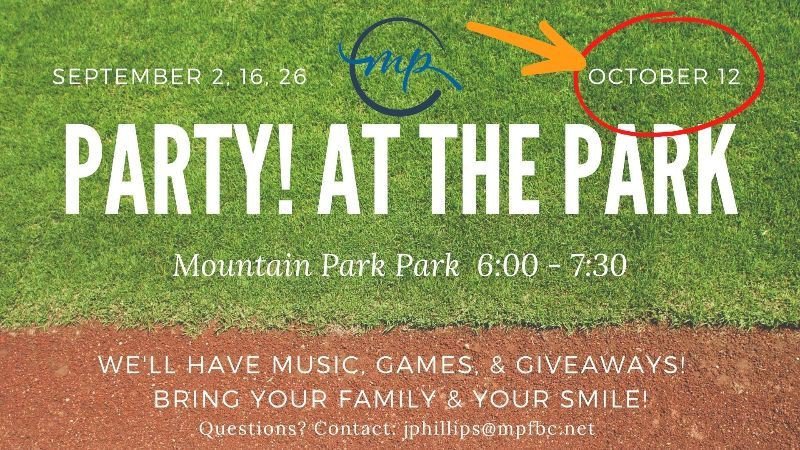 We've got ONE MORE Party! at the Park coming up on Wednesday, October 12! We've had so much fun getting to know our community! Come join us!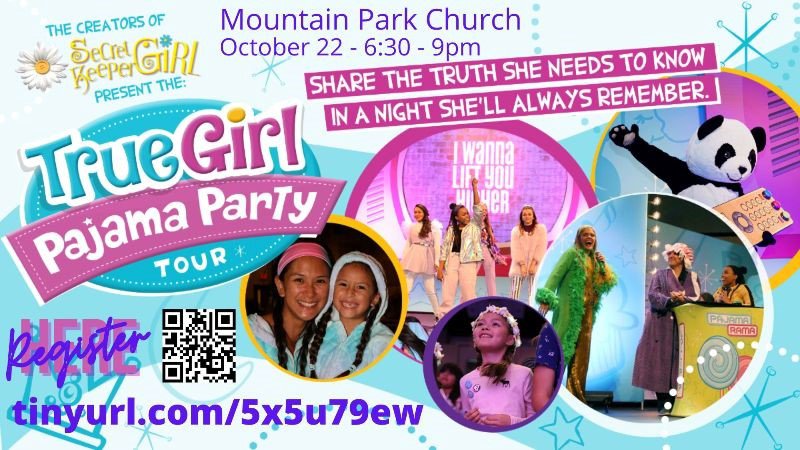 Join us at the True Girl Pajama Party Tour! For 2 hours, you and your 7-12-year-old daughter will have uninterrupted bonding time growing closer to each other and closer to Jesus. You'll experience deep connection with your daughter through practical bible teaching, live worship, hilarious games, fashion shows, and more. The event is built with both you and your girl in mind, so we promise you'll both leave feeling like it was just for you!
We'll be hosting the True Girl Pajama Party on Saturday, October 22 from 6:30 - 9:00. This is going to be an amazing evening for ladies and the young women in their lives!
REGISTER TO ATTEND THIS SPECIAL EVENT HERE!
REGISTER TO HELP BEHIND THE SCENES TO MAKE THIS EVENT FANTASTIC HERE!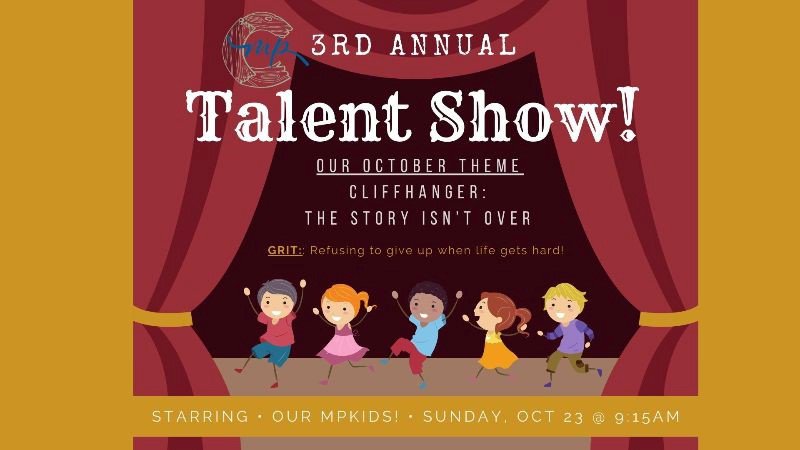 Woohoo!! October means it's time for our 3rd Annual MPKids TALENT SHOW!! The last two years have been online, but this year, we're going to celebrate in-person!! If you have a talent or real cool ability that you'd like to share with us, then take a video of you doing your talent and send it to me!! 770-842-5099. I'll put them together and we'll watch it on Sunday, October 23 at 9:15 in the Kids Worship area! We'll have some donuts and juice to enjoy while we watch our friends' amazing talents!! Parents are welcome to watch with us! Preschool & Elementary Kids Invited to send a talent and to come watch!!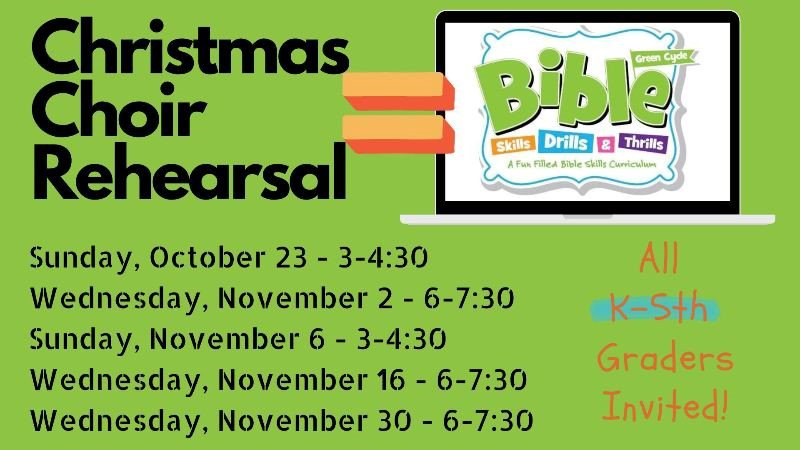 ALL K-5th Graders are invited to Bible Drill during the Christmas Choir Rehearsal times!
(Preschool childcare will be available for choir members.)